WLRDS - Wisconsin Legends Racing Dirt Series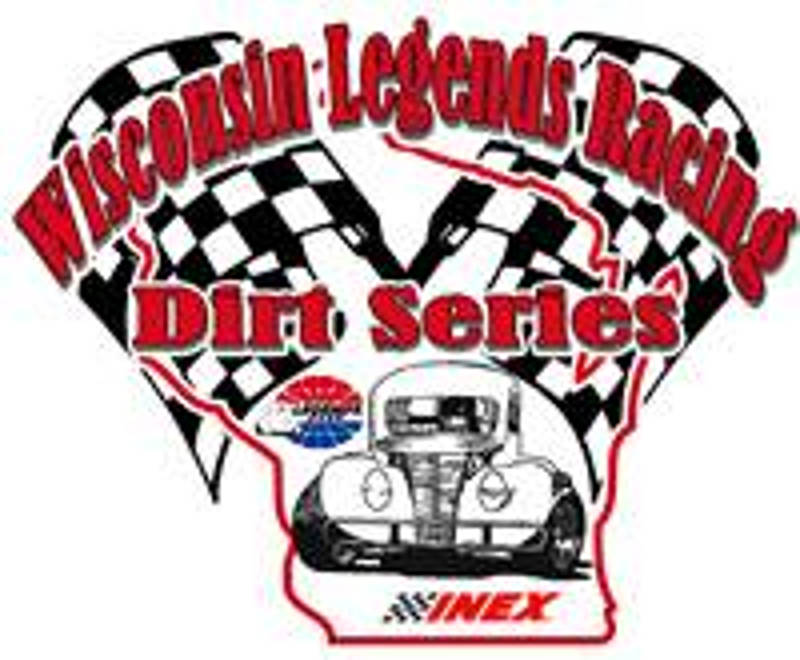 Contacts
Schedule
News
Dirt Tracks
dirt track racing

advertisement

advertisement
WLRDS - Wisconsin Legends Racing Dirt Series

Dirt Track Organization Contacts
dirt track racing

advertisement

advertisement
WLRDS - Wisconsin Legends Racing Dirt Series

Dirt Track Racing Schedule

We currently have no race schedule information for WLRDS - Wisconsin Legends Racing Dirt Series. Please check back later.
dirt track racing

advertisement

advertisement
WLRDS - Wisconsin Legends Racing Dirt Series

Dirt Track Racing News
Letizia, McMullen Koenig, Kulow, Blumer triumph at Plymouth Dirt Track

(PEDAL DOWN PROMOTIONS) August 26, 2022 - It was a night filled with firsts at The Plymouth Dirt Track at the Sheboygan County Fairgrounds in Plymouth, Wis. on Friday, Aug. 26 as veteran Milwaukee racer Turk Letizia notched his first career WABAM Dirt Kings Late Model Tour A-main victory on his home track, two-time track champion Brandon McMullen of Oshkosh moved into sole possession of first place on the all-time PDTR 360 Sprint Car A-main victory list and Eric Blumer of Sun Prairie captured the first-ever Wisconsin Legends Racing Dirt Series A main contested at The Plymouth Dirt Track to highlight a full five-division racing program. In other main event action, Elijah Koenig of Beaver Dam pocketed $1,700 for taking the victory 25-lap Next Step Insurance A main featuring an increased payout courtesy of Thomas Ott and Travis Schmidt Racing, while 2019 PDTR Grand National champion Tyler Kulow of Plymouth claimed the victory in the 25-lap Oostburg Automotive Grand National A main. After lining up on the outside of the front row, A main, Turk Letizia outpowered polesitter Justin Ritchie of New London to lead the opening lap of the 30-lap WABAM Dirt Kings Late Model Tour A main. As Letizia went about setting a blistering pace at the front the field on the lightning fast, yet treacherous track surface, fifth starter Taylor Scheffler of Waukesha worked his way into third on lap 5, while perennial Dirt Kings champion and current points leader Nick Anvelink of Navarino moved up from his fifth starting spot to take fourth on lap 7. On lap 10, the first of six caution flags was displayed when Ron Berna of Abrams spun along the front stretch. The restart produced an incident in turn two involving Brett Swedberg of Shawano and Justin Green of Sheboygan Falls to bring out the second caution period. After switching to single-file restarts for the remainder of the race, Scheffler bolted in to sweep past Ritchie into second on lap 11 before the third caution flag was displayed when four-time PDTR Late Model champ Brad Mueller of Random Lake stopped in turn one on lap 12. On lap 15, Scheffler ducked low to pull even with Letizia for the lead. However, Letizia fended off Scheffler's challenge to retain the top spot, as Anvelink worked around Ritchie along the high groove to take over third. Two more caution flags came out on lap 20 when five-time track champion Justin Schmidt of Cleveland spun in turn three after contact with Sawyer Specht of Sheboygan Falls in turn three and when Bill Edler of Howards slowed along the backstretch on lap 21. After the restart, Scheffler surged ahead of Letizia along the low line on lap 23. However, the move was erased when the sixth and final caution flag of the race was displayed later in the lap when Lukas Postl of Shawano spun in turn four. On the restart, Letizia maintained the top spot and pulled away from Scheffler, while ninth starter Charlie Schmidt of Oostburg flexed his muscle to move into fourth on lap 24. On the final circuit, Anvelink surged past Scheffler into second. However, Letizia could not be headed as he went on to post his first career Dirt Kings Late Model tour A-main victory and his fifth career PDTR Late Model A-main triumph in his new No. 24 car, which features a throwback tribute design in memory of his late father "Diamond" Jim Letizia. Anvelink was second, Scheffler took third, Schmidt wound up fourth and Ritchie rounded out the top five. "I saw Taylor there a few times, but thankfully the car held on and I held on to get this victory," Letizia said. "I've been trying to win one of these Dirt Kings races since 2017 and it feels good to finally get one. It was a great race. I'm so proud to put this car in victory lane with this car in my dad's memory.' In the 25-lap Kristine Hartmann Pleasantview Realty 360 Sprint Car A main, 2008 PDTR 360 Sprint Car champion Lance Fassbender of Burnett grabbed the lead on the opening lap from the pole position as outside front row starter Brandon McMullen settled into second. By lap 6, the leaders caught the rear of the field and began to weave their way through lapped traffic. On lap 8, McMullen worked lapped traffic to his advantage to bolt underneath Fassbender, who was held up behind a slower car, exiting turn two. Once again, McMullen set a blistering pace was he skillfully maneuvered his way through thick lapped traffic throughout the remainder of the race, even going three-wide to pass a group of slower cars on one occasion. As the laps wound down, McMullen built up a full-straightaway lead over Fassbender en route to his second straight PDTR 360 Sprint Car A-main to vault into sole possession of first place on the all-time PDTR 360 Sprint A-main victory list with his 26th career A-main triumph at The Plymouth Dirt Track. The win was also McMullen's 36th career A-main victory in Midwest Sprint Car Association competition. Fassbender placed second, fourth starter Shane Wenninger of Kewaskum came home third, third starter Tim Haddy of Waupun placed fourth and defending PDTR 360 Sprint Car champion and current point leader Travis Arenz of Sheboygan charged from the 14th starting spot to place fifth in the caution-free race. Outside front row starter Nick Schultz of Beaver Dam led the opening lap of 25-lap B Mod A main as fourth starter Elijah Koenig bolted into second from his fourth starting spot. On lap 4, 2022 PDTR B Mod champion Andy Welter of Hartford, who started sixth, used a low move to pass third starter Geoff Jeche of Juneau. On lap 10, Koenig moved in to challenge Schultz for the top spot along the cushion as Welter slipped past Schultz to take second. The lone caution flag appeared on lap 22 when Jason Schilling of Milwaukee stopped along the backstretch. When the race resumed, Welter was pushing hard to pressure Koenig for the big-money victory when he spun in turn two on the second -to -last lap. Koenig held on over the final circuit to collect his third career PDTR B Mod victory, which was worth a healthy payout of $1,700. Schultz placed second, Jeche took third, two-time PDTR B Mod champion Tim Warner of Malone took fourth after starting ninth and eighth starter Travis Schmidt of Waldo wound up fifth. In the 20-lap Wisconsin Legends Racing Dirt Series A main, polesitter Hunter Cardinal of Richfield led the opening two laps before spinning in turn two and collecting eighth starter Parker Jones to bring out the lone caution flag of the race on lap 3. Eric Blumer, who started sixth, inherited the lead on the restart while Mike Mueller of Waupun, who started third, and Hayden Schmuhl of Beaver Dam, who started fifth, dueled side by side for second with Schmuhl taking the spot on lap 7. On lap 9, Schmuhl got sideways in turn two, which allowed 12th starter Austin Winkel of Sheboygan Falls and Hartland's Jordan Miklas, who started 13th, to sneak by before engaging in a heated duel for the runner-up spot. Miklas finally surged past Winkel into second on lap 12, while Jones charged into third on lap 17, after restarting at the rear of the field on lap 3. Blumer cruised over the final three laps to score the victory in the first Wisconsin Legends Dirt Racing Series A-main ever contested at The Plymouth Dirt Track. Miklas finished second, Jones placed third, Michael Weber of Marion, Iowa, who started ninth, finished fourth and seventh starter Ryan Sullivan of Waupun placed fifth. Outside front row starter Tyler Kulow grabbed the lead on the opening lap of the 25-lap Grand National A main with polesttier Steven Weber of Plymouth following in second before fourth starter Chad Espen of West Bend swept past Weber to assume the second spot on lap 6. The first of four caution flags flew on lap 7 when Scott Kafka of Kiel spun in turn two. Following the restart, Espen moved in to challenge Kulow for the lead with 2022 PDTR Grand National champion Luke Scholten of Oostburg, who started third, trailing in third on lap 10. Three laps later, Scholten spun in turn four to bring out the second caution flag. One lap later, Kafka spun again along the backstretch to prompt the third caution flag of the race. When the race resumed, sixth starter Nick Schumacher of Eagle made his presence felt as he rode the high groove to challenge the low-riding Espen for second place starting on lap 15. The fourth and final caution flag was then displayed on lap 18 when Scholten spun in turn two. Schumacher again worked the high groove on the restart and briefly pulled even with Kulow over the final two laps. However, Kulow proved to be too strong as he rolled to his 12th career PDTR Grand National A-main victory. Schumacher had to settle for second, Espen placed third, 2018 PDTR Grand National champ Matt Loehr of Dotyville finished fourth after starting eighth and Weber rounded out the top five. Colton See of Chilton won the 12-lap B Mod B main. Lance Fassbender earned PDTR 360 Sprint Car overall fast qualifier honors with a lap of 12.542 seconds. The 11th full PDTR racing program of the 2022 season, which was sponsored by Hidden Dreams Livestock, drew a season-high 103 cars, including 21 Dirt Kings Tour Late Models, 24 PDTR 360 Sprint Cars, 26 B Mods. 18 Legends and 14 Grand Nationals. PDTR action resumes Saturday, Sept. 3 during the 2022 Sheboygan County Fair with an all-Sprint Car program featuring the Bumper to Bumper Interstate Racing Association 410 Sprint Cars and PDTR 360 Sprint Cars with on-track action slated to start at 5 p.m. The new book "Racing Recollections - Plymouth Racetrack Fans & Drivers 1950-2021" by Dennis Darovich of Sheboygan, George Baumann of Waupun and Verla Peichl of Sheboygan Falls will be available for purchase at every race during the 2022 PDTR season, as well as at the Sheboygan County Fair office during regular business hours and online at www.amazon.com and www.barnesandnoble.com. The Plymouth Dirt Track at the Sheboygan County Fairgrounds is located at 229 Fairview Drive in Plymouth, Wis. For more information, visit www.plymouthdtr.com or check out Plymouth Dirt Track Racing on Facebook. WABAM DIRT KINGS TOUR LATE MODELS HEAT 1 1, Taylor Scheffler 2, Ron Berna 3, Charlie Schmidt 4, Brett Swedberg 5, Jayme Zidar 6, Justin Schmidt 7, Jim Schmidt. HEAT 2 1, Joel Bennett 2, Nick Anvelink 3, Brad Mueller 4, Sawyer Specht 5, Joe Bongiorno 6, Lukas Postl 7, Mike Mullen (DNS). HEAT 3 1, Turk Letizia 2, Justin Ritchie 3, Kyle Raddant 4, Troy Springborn 5, Justin Green 6, Bill Edler 7, Mike Kline. A MAIN 1, Turk Letizia 2, Nick Anvelink 3, Taylor Scheffler 4, Charlie Schmidt 5, Justin Ritchie 6, Troy Springborn 7, Joel Bennett 8, Jayme Zidar 9, Joe Bongiorno 10, Lukas Postl 11, Jim Schmidt 12, Kyle Raddant 13, Justin Schmidt 14, Mike Kline 15, Bill Edler 16, Ron Berna 17, Brad Mueller 18, Brett Swedberg 19, Justin Green 20, Sawyer Specht 21, Mike Muller (DNS). KRISTINE HARTMANN PLEASANT VIEW REALTY 360 SPRINT CARS QUALIFYING 1, Lance Fassbender 12.542 2, Katelyn Krebsbach 12.554 3, Shane Wenninger 12.584 4, Brandon McMullen 12.689 5, Justin Miller 12.697 6, Bill Taylor 12.737 7, Blake Wondra 12.871 8, Tim Haddy 12.873 9, Nick Daywalt 12.875 10, Tony Wondra 12.962 11, Mike Decker 13.024 12, Cole Possi 13.041 13, Ben Schmidt 13.046 14, Travis Arenz 13.251 15, Will Gerrits 13.288 16, Chris Larson 13.387 17, Chris Clayton 13.395 18, Randy Post 13.404 19, Eric Wilke 13.465 20, Doug Wondra 13.717 21, Justin Erickson 13.763 22, Alex Pokorski 13.841 23, J.J. Pagel 13.934 24, Brandon Berth no time. HEAT 1 1, Will Gerrits 2, Ben Schmidt 3, Chris Clayton 4, Travis Arenz 5, Justin Erickson 6, Alex Pokorski 7, Doug Wondra 8, J.J. Pagel. HEAT 2 1, Nick Daywalt 2, Tim Haddy 3, Brandon McMullen 4, Tony Wondra 5, Blake Wondra 6, Cole Possi 7, Chris Larson 8, Randy Post. HEAT 3 1, Justin Miller 2, Shane Wenninger 3, Lance Fassbender 4, Bill Taylor 5, Katelyn Krebsbach 6, Brandon Berth 7, Mike Decker 8, Eric Wilke. A MAIN 1, Brandon McMullen 2, Lance Fassbender 3, Shane Wenninger 4, Tim Haddy 5, Travis Arenz 6, Nick Daywalt 7, Ben Schmidt 8, Justin Miller 9, Bill Taylor 10, Will Gerrits 11, Cole Possi 12, Brandon Berth 13, Justin Erickson 14, Chris Clayton 15, Tony Wondra 16, Alex Pokorski 17, Blake Wondra 18, Chris Larson 19, Katelyn Krebsbach 20, Mike Decker 21, J.J. Pagel 22, Eric Wilke 23, Randy Post 24, Doug Wondra. NEXT STEP INSURANCE B MODS HEAT 1 1, Nick Schultz 2, Elijah Koenig 3, Travis Schmidt 4, Jason Schilling 5, Steve Lorier 6, Jonathan Hitsman 7, Colton See 8, Patrick Hanson 9, Will Garceau. HEAT 2 1, Shane Long 2, Kyle Odekirk 3, Tim Warner 4, Geoff Jeche 5, Gary Glander 6, Ryan Mech 7, Rory Welch 8, Brandon Knepprath 9, Spencer Long (DNS). HEAT 3 1, Andy Welter 2, Colton Roehl 3, Aaron Butterbrodt 4, James Rautmann 5, Michael Strean 6, Jonathon Baumann 7, Jeff Steenbergen 8, Skyler Woods. B MAIN 1, Colton See 2, Ryan Mech 3, Jonathon Baumann 4, Rory Welch 5, Spencer Long 6, Brandon Knepprath 7, Patrick Hanson 8, Will Garceau (DNS) 9, Jeff Steenbergen (DNS). A MAIN 1, Elijah Koenig 2, Nick Schultz 3, Geoff Jeche 4, Tim Warner 5, Travis Schmidt 6, Shane Long 7, Jonathan Hitsman 8, Aaron Butterbrodt 9, Jonathon Baumann 10, James Rautmann 11, Colton Roehl 12, Colton See 13, Gary Glander 14, Spencer Long 15, Rory Welch 16, Steve Lorier 17, Andy Welter 18, Jason Schilling 19, Kyle Odekirk 20, Michael Strean 21, Ryan Mech (DNS). OOSTBURG AUTOMOTIVE GRAND NATIONALS HEAT 1 1, Chad Espen 2, Tyler Kulow 3, Josh Pierce 4, Matt Loehr 5, Donny Kulow 6, Josh Borden 7, Scott Kafka. HEAT 2 1, Luke Scholten 2, Steven Weber 3, Mavrick Ruh 4, Nick Schumacher 5, Matt Yancey 6, Derek Kaat 7, Jack Wiroll. A MAIN 1, Tyler Kulow 2, Nick Schumacher 3, Chad Espen 4, Matt Loehr 5, Steven Weber 6, Mavrick Ruh 7, Josh Pierce 8, Donny Kulow 9, Matt Yancey 10, Jack Wiroll 11, Derek Kaat 12, Luke Scholten 13, Scott Kafka 14, Josh Borden. WISCONSIN LEGENDS RACING DIRT SERIES HEAT 1 1, Ryan Mech 2, Parker Jones 3, Jordan Miklas 4, Hayden Schmuhl 5, Adam Zellmer 6, Brady Ascherien. HEAT 2 1, Michael Weber 2, Eric Blumer 3, Mike Mueller 4, Hunter Cardinal 5, Dallas Ross 6, Matt Gritt. HEAT 3 1, Griffin McGrath 2, Austin Winkel 3, Ryan Sullivan 4, Eric Barth 5, Tim Franz 6, Nick Johnson. A MAIN 1, Eric Blumer 2, Jordan Miklas 3, Parker Jones 4, Michael Weber 5, Ryan Sullivan 6, Hayden Schmuhl 7, Ryan Mech 8, Griffin McGrath 9, Nick Johnson 10, Mike Mueller 11, Adam Zellmer 12, Dallas Ross 13, Eric Barth 14, Matt Gritt 15, Austin Winkel 16, Brady Ascherien 17, Tim Franz 18, Hunter Cardinal.
dirt track racing

advertisement

advertisement
WLRDS - Wisconsin Legends Racing Dirt Series

Dirt Tracks
dirt track racing

advertisement

advertisement