MLS - Midwest Lightning Sprints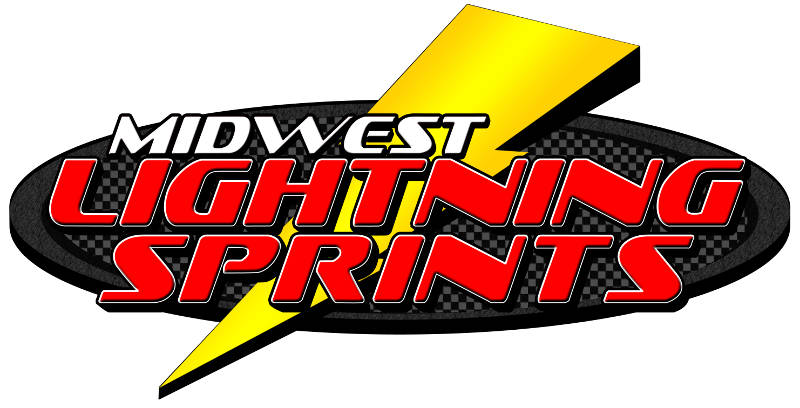 We are a group of dedicated racers, working together to gain exposure for a very cost-effective form of open-wheel racing!

Lightning Sprint Cars are "World Of Outlaws" appearing sprint car built on a midget style chassis, using a 1000cc to 1205cc motorcycle engine, self-starting, with chain drive. These car and driver weigh a minimum of 925 pounds. Engines produce between 150 and 210 horsepower, providing an excellent power to weight ratio.
Contacts
Schedule
News
Dirt Tracks
dirt track racing

advertisement

advertisement
dirt track racing

advertisement

advertisement
MLS - Midwest Lightning Sprints

Dirt Track Racing Schedule

Schedules are known to change without warning, double check with race track before heading out.

Sat, Jun 10

Sat, Jun 17

Fri, Jun 30

Sat, Jul 8

Sat, Jul 15

Fri, Jul 21

Sat, Aug 5

Fri, Aug 18

Sat, Aug 19

Sat, Aug 26

Sat, Sep 2

Sun, Sep 3

Sat, Sep 9

Sat, Sep 16

Sat, Sep 23

Sat, Sep 30
dirt track racing

advertisement

advertisement
MLS - Midwest Lightning Sprints

Dirt Track Racing News
I-35 Speedway Results 4-8-23

One hundred eighteen (118) cars checked in for Premier Lubricants and Tompkins Industries Night at I-35 Speedway. One driver, who picked up a Rookie of the Year last season, picked up his first career win tonight with the final checkered flag flying just before 10:00 pm. We started off with the E-Mods tonight, where the 2022 Rookie of the Year, Michael Hascall, would pick up his first career feature win. It wouldn't be easy for Hascall as he would fall behind the defending track champion Casey Burnett before Burnett would have to retire from the race and would also have to hold off last week's runner-up Adam Dunwoodie. Dunwoodie would hold on for the second spot, followed by another good run from Aaron Jones finishing third. Tony Layne, in his second E-Mod race, after moving from the Midwest Lightning Sprints would finish fourth. Mark Anderson had another good run, finishing in fifth. 2022 Pure Stock track champion Ava Dixon returned to victory lane as she held off a stout field of fierce competitors. At the young age of 14, Ava Dixon is becoming a force to be reckoned with. Chet Yates returned to I-35 Speedway, battling upfront all night and finishing second. Last week's feature winner Jeffery Sears came off towards the end of the race to finish third. Jakub Hisel battled in the top three for the majority of the race before finishing fourth. Conrad Kauffman stayed steady as he started fifth and finished fifth. Houston Johnson picked up his first Midwest Limited Late Model feature win of the season, holding off the 2019 track champion Tommy Cordray in second, Harold Robb Jr in third and the 2022 track champion and last week's feature winner Ed Noll, who had to retire early from the event. In USRA B-Mod action, Shadren Turner used some outside momentum out of turn two to get past then leader Daniel Harris, and picked up his first feature win of the 2023 season. Harris would finish as the bridesmaid for the second time this season at I-35 Speedway and third time for his 2023 season. Defending track champion Tyler Cadwallader would have side by side battles through the field finishing third, followed by Jake Richards, who would battle in the top three most of the race, finishing fourth and a hard charging Henry Chambers who would gain six positions finishing fifth. In the USRA Stock Car division, Tommy Ground would visit McCarthy Auto Group Victory Lane for the first time this season. Ground would battle early with defending track champion and last week's feature winner Nic Hanes before Hanes would have to retire early from the event. Jeff Dixon would battle lap after lap with Gerald Wahwahsuck, with Dixon finishing second and Wahwahsuck in third. Kameron Hanes would battle back from an earlier spin to finish fourth, with Randy Smith Jr rounding out the top five. 'Mr. Smooth' Chad Clancy would step back behind the wheel of a USRA Modified tonight and would come home with his feature win in the Modified ranks in a couple of years. Chris Spalding worked his way up into second, challenging Clancy a few times, but would never get the run he needed and would have to settle for second place. Houston Johnson, who picked up an earlier win in the night in Late Models, would finish third, followed by Scott Bryant who had a good run in fourth and opening night feature winner Tyler Hibner in fifth. In the Sport Compact division, Alvin Cooney, who finished in the top three opening night, would pick up his first feature win of the season. Brad Mick, who spun earlier in the race, would battle back to finish second. Opening night feature winner Elijah Hoyt finished third. Chris Lewis, in his first race of the season, finished fourth. Last year's Sport Compact Rookie of the Year Jonnathon Hartman finished fifth. The Jr Sport Compact division grew by two cars this week as Eddie Noll would be the only repeat winner from a week ago, picking up his second feature win of the season. Brycen Bouzek making his first start would finish in the second position, followed by Payton Hanes with her second straight top three finish, Katelyn Fleming, Maddie Barr and Betty Wright finishing third through sixth. Congratulations to Harold Burnett on being our first fan of the week for 2023 sponsored by Miller Racing, Silkwood Family Racing and JDB Racing Videography and Design. Join us next week for Casey's General store night at I-35 Speedway where the vintage open series will make their way to the famed dirt oval for the first time this season. USRA Modifieds 14 Entries A Feature 1 | 00:20:30.612 1. 21C-Chad Clancy[3]; 2. 29-Chris Spalding[4]; 3. 97-Houston Johnson[5]; 4. 00B-Scott Bryant[9]; 5. 89-Tyler Hibner[10]; 6. 18-Brad Johnson[6]; 7. 99H-Lee Hibner[2]; 8. 92-Tyler Grooms[7]; 9. 12-Andrew Thomas[8]; 10. 67-Jeffrey Booher[12]; 11. 31-David Coates[11]; 12. 12JR-Jory Stotts[13]; 13. 17K-Michael King[14]; 14. 711-Darren Shaw[1] Heat 1 | 00:03:41.567 1. 99H-Lee Hibner[1]; 2. 21C-Chad Clancy[4]; 3. 18-Brad Johnson[2]; 4. 12-Andrew Thomas[5]; 5. 00B-Scott Bryant[7]; 6. 31-David Coates[6]; 7. 12JR-Jory Stotts[3] Heat 2 | 00:05:20.543 1. 711-Darren Shaw[4]; 2. 29-Chris Spalding[3]; 3. 97-Houston Johnson[5]; 4. 92-Tyler Grooms[6]; 5. 89-Tyler Hibner[7]; 6. 67-Jeffrey Booher[1]; 7. 17K-Michael King[2] Powered by MyRacePa s 4/09/2023 7:41AM CST USRA B-Mods 18 Entries A Feature 1 | 00:12:26.088 1. 56-Shadren Turner[3]; 2. 07-Daniel Harris[1]; 3. 69ER-Tyler Cadwallader[7]; 4. 7J-Jake Richards[4]; 5. 17-Henry Chambers[11]; 6. 26J-Jace Whitt[5]; 7. 16-Bobby Penney[6]; 8. 38D-Darrion McLaughlin[12]; 9. 66X-Chris Wright[9]; 10. 27- Tyler O'Neal[13]; 11. 52J-Josh Barnes[14]; 12. 29S-Swayde Richardson[18]; 13. 15X-Corey Myers[2]; 14. 15J-Jake Fetterman[10]; 15. 17X-Clint Baker[8]; 16. (DNS) 12C-Stephen Clancy; 17. (DNS) 59-Scott Kunze; 18. (DNS) 6W-Matt Wacht Heat 1 | 00:06:25.628 1. 56-Shadren Turner[1]; 2. 7J-Jake Richards[4]; 3. 16-Bobby Penney[3]; 4. 26J-Jace Whitt[8]; 5. 15J-Jake Fetterman[5]; 6. 38D-Darrion McLaughlin[6]; 7. (DNS) 12C-Stephen Clancy; 8. (DNS) 59-Scott Kunze; 9. (DNS) 29S-Swayde Richardson Heat 2 | 00:08:54.969 1. 15X-Corey Myers[2]; 2. 07-Daniel Harris[6]; 3. 69ER-Tyler Cadwallader[1]; 4. 17X-Clint Baker[3]; 5. 66X-Chris Wright[7]; 6. 17-Henry Chambers[8]; 7. 27-Tyler O'Neal[5]; 8. 52J-Josh Barnes[4]; 9. 6W-Matt Wacht[9] Powered by MyRacePa s 4/09/2023 7:41AM CST USRA Stock Cars 11 Entries A Feature 1 | 00:11:30.837 1. 33T-Tommy Ground[1]; 2. 88-Jeff Dixon[3]; 3. 11W-Gerald Wahwahsuck[6]; 4. 9-Kameron Hanes[10]; 5. 75X-Randy Smith Jr[9]; 6. 82M-Anthony Robertson[4]; 7. 3-Brandon Dixon[5]; 8. 4D-Dalton Swalley[8]; 9. 35-Leremy Jackson[7]; 10. 9H- Nic Hanes[2]; 11. (DNS) X4-Chris Cline Heat 1 | 00:03:08.713 1. 33T-Tommy Ground[3]; 2. 88-Jeff Dixon[2]; 3. 3-Brandon Dixon[4]; 4. 35-Leremy Jackson[5]; 5. 75X-Randy Smith Jr[6]; 6. X4-Chris Cline[1] Heat 2 | 00:03:35.709 1. 9H-Nic Hanes[2]; 2. 82M-Anthony Robertson[1]; 3. 11W-Gerald Wahwahsuck[4]; 4. 4D-Dalton Swalley[5]; 5. 9-Kameron Hanes[3] Powered by MyRacePa s 4/09/2023 7:41AM CST Pure Stock 21 Entries A Feature 1 | 00:16:38.032 1. 3A-Ava Dixon[1]; 2. 99C-Chet Yates[4]; 3. 13J-Jeffrey Sears[9]; 4. 27-Jakub Hisel[3]; 5. 49K-Conrad Kauffman[5]; 6. 911- Mike Miller[14]; 7. 77-Johnnie Price[8]; 8. 38R-Rocky McLaughlin[2]; 9. 2 OK-Todd Luke[7]; 10. 26W-Anthony Whitham[19]; 11. 90-Jason Payne[12]; 12. 44-Ed Swanson[11]; 13. 71E-Tyler Etter[15]; 14. 57M-Elijah Meyer[6]; 15. 17H-Ryan Hinkle[13]; 16. 31M-Trevor Hittle[10]; 17. 95S-AJ Sayers[16]; 18. 10-Albert Curtis[17]; 19. 10R-Christopher Rainey[18]; 20. (DNS) 78-Isaac Dixon; 21. (DNS) 29-Charity Silkwood Heat 1 | 00:03:23.628 1. 27-Jakub Hisel[1]; 2. 2 OK-Todd Luke[2]; 3. 49K-Conrad Kauffman[7]; 4. 44-Ed Swanson[5]; 5. 17H-Ryan Hinkle[3]; 6. 71E-Tyler Etter[6]; 7. 10R-Christopher Rainey[4] Heat 2 | 00:03:35.645 1. 3A-Ava Dixon[2]; 2. 99C-Chet Yates[4]; 3. 57M-Elijah Meyer[6]; 4. 90-Jason Payne[1]; 5. 911-Mike Miller[3]; 6. 95S-AJ Sayers[5]; 7. 29-Charity Silkwood[7] Heat 3 | 00:05:39.705 1. 38R-Rocky McLaughlin[2]; 2. 77-Johnnie Price[1]; 3. 13J-Jeffrey Sears[5]; 4. 31M-Trevor Hittle[6]; 5. 78-Isaac Dixon[7]; 6. 10-Albert Curtis[3]; 7. 26W-Anthony Whitham[4] Powered by MyRacePa s 4/09/2023 7:41AM CST Midwest Limited Late Models 4 Entries A Feature 1 | 00:06:14.504 1. 97-Houston Johnson[1]; 2. 5-Tommy Cordray[2]; 3. 02T-Harold Robb Jr[4]; 4. 15-Ed Noll[3] Heat 1 | 00:04:38.144 1. 97-Houston Johnson[2]; 2. 5-Tommy Cordray[1]; 3. 15-Ed Noll[4]; 4. 02T-Harold Robb Jr[3] Powered by MyRacePa s 4/09/2023 7:41AM CST Economy Mods 24 Entries A Feature 1 | 00:16:57.911 1. 31M-Michael Hascall[1]; 2. 33D-Adam Dunwoodie[2]; 3. 68-Aaron Jones[6]; 4. 71-Tony Layne[7]; 5. 65A-Mark Anderson[10]; 6. 447-Kenny Prince[17]; 7. 31-Jeremy Pittsenbarger[15]; 8. 08-Nathan Hampton[12]; 9. 69-Tiffany Cadwallader[14]; 10. 08P-Peyton Baker[16]; 11. 56R-Kenny Reed[5]; 12. 50C-Josh Mclaughlin[9]; 13. 14H-Blake Hayes[4]; 14. 55S-Andrew Strauch[11]; 15. 23B-Casey Burnett[3]; 16. 08W-Brett Wideman[13]; 17. (DNS) 19-Derrick Mahoney B Feature 1 | 00:04:43.462 1. 447-Kenny Prince[4]; 2. 01B-Brett Holman[1]; 3. 17L-Landen McCluew[3]; 4. 52B-Brandon Barnes[7]; 5. 10A-Johathan Peters[2]; 6. 08D-Dalton Strohl[6]; 7. (DNS) 21C-Ryan Thurman; 8. (DNS) 12N-Nathan Baker Heat 1 | 00:03:04.640 1. 14H-Blake Hayes[3]; 2. 31M-Michael Hascall[8]; 3. 19-Derrick Mahoney[1]; 4. 55S-Andrew Strauch[5]; 5. 08W-Brett Wideman[4]; 6. 10A-Johathan Peters[2]; 7. 17L-Landen McCluew[6]; 8. (DNS) 21C-Ryan Thurman Heat 2 | 00:04:29.667 1. 33D-Adam Dunwoodie[4]; 2. 23B-Casey Burnett[7]; 3. 50C-Josh Mclaughlin[2]; 4. 08-Nathan Hampton[5]; 5. 69-Tiffany Cadwallader[3]; 6. 08P-Peyton Baker[8]; 7. 447-Kenny Prince[6]; 8. 08D-Dalton Strohl[1] Heat 3 | 00:04:57.415 1. 56R-Kenny Reed[2]; 2. 68-Aaron Jones[3]; 3. 71-Tony Layne[5]; 4. 65A-Mark Anderson[6]; 5. 31-Jeremy Pittsenbarger[4]; 6. 01B-Brett Holman[8]; 7. 12N-Nathan Baker[7]; 8. 52B-Brandon Barnes[1] Powered by MyRacePa s 4/09/2023 7:41AM CST Sport Compact 20 Entries A Feature 1 1. 69-Alvin Cooney[1]; 2. 31-Brad Mick[2]; 3. 98-Elijah Hoyt[4]; 4. 81-Chris Lewis[7]; 5. 35-Chris Wright[5]; 6. 76B-Jonnathon Hartman[3]; 7. 9X-Samuel Moore[10]; 8. 5J-Jeremy Sims[6]; 9. 24M-Mike King[14]; 10. 22L-Harold Robb Sr[8]; 11. 95- Drayven Sumpter[9]; 12. 84M-David Robb[19]; 13. 97-Baylee Fish[15]; 14. 28-Austin Ziegler[16]; 15. 25M-McKenna King[11]; 16. 51-Aaron Burnell[13]; 17. 317C-Ciara King[18]; 18. 10-Hunter Throckmorton[17]; 19. 5-Daniel Horvatin[20]; 20. (DNS) 66A-Landon Brown Heat 1 1. 98-Elijah Hoyt[1]; 2. 5J-Jeremy Sims[3]; 3. 22L-Harold Robb Sr[5]; 4. 9X-Samuel Moore[2]; 5. 24M-Mike King[4]; 6. 28- Austin Ziegler[6]; 7. (DNS) 5-Daniel Horvatin Heat 2 1. 76B-Jonnathon Hartman[2]; 2. 31-Brad Mick[6]; 3. 95-Drayven Sumpter[5]; 4. 25M-McKenna King[3]; 5. 51-Aaron Burnell[7]; 6. 10-Hunter Throckmorton[4]; 7. 84M-David Robb[1] Heat 3 1. 69-Alvin Cooney[3]; 2. 35-Chris Wright[4]; 3. 81-Chris Lewis[6]; 4. 66A-Landon Brown[2]; 5. 97-Baylee Fish[5]; 6. 317C- Ciara King[1] Powered by MyRacePa s 4/09/2023 7:41AM CST Jr Sport Compacts 6 Entries A Feature 1 1. 15-Eddy Noll[1]; 2. 75-Brycen Bouzek[2]; 3. 9H-Payton Hanes[3]; 4. 28S-Katelyn Fleming[4]; 5. 43-Maddy Barr[5]; 6. 35B- Betty Wright[6] Heat 1 1. 15-Eddy Noll[3]; 2. 75-Brycen Bouzek[1]; 3. 9H-Payton Hanes[5]; 4. 28S-Katelyn Fleming[2]; 5. 43-Maddy Barr[6]; 6. 35B- Betty Wright[4]
dirt track racing

advertisement

advertisement
MLS - Midwest Lightning Sprints

Dirt Tracks
dirt track racing

advertisement

advertisement