WSS - Wingless Sprint Series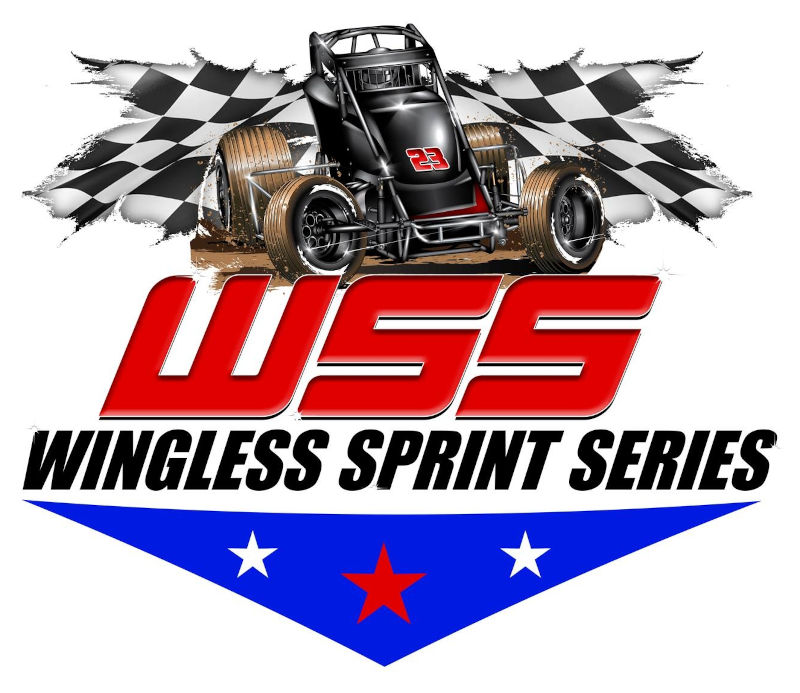 The Northwest's premier non-wing sprint car racing series. Making stops at dirt tracks throughout Oregon and Washington.
Contacts
Schedule
News
Videos
Dirt Tracks
dirt track racing

advertisement

advertisement
dirt track racing

advertisement

advertisement
WSS - Wingless Sprint Series

Dirt Track Racing Schedule

Schedules are known to change without warning, double check with race track before heading out.

Sat, Jun 17

Sat, Jun 24

Sat, Jul 15

Sat, Jul 22

Sun, Jul 23

Sat, Aug 5

Sat, Aug 12

Fri, Aug 18

Sat, Aug 19

Fri, Sep 8

Sat, Sep 9

Sat, Sep 23
dirt track racing

advertisement

advertisement
WSS - Wingless Sprint Series

Dirt Track Racing News
NARC SPRINT CARS INVADE THE STOCKTON DIRT TRACK FOR 2023 SEASON OPENER

(3/27/23 - Ben Deatherage) Stockton, California ... After a delay of a couple of weeks, Sprint Car fans will get a chance to converge towards the Stockton Dirt Track for the first race of the 2023 NARC 410 Sprint Series presented by Napa Auto Parts. The 3/8-mile San Joaquin County Fairground speed factory will have the series be a part of their coveted Asparagus Cup weekend for the second straight year and third consecutive season the tour has opened at the facility. Roseville's Colby Copeland won the 2022 Asparagus Cup. "I'm very excited for the return of the NARC 410 Sprint Series here for the Asparagus Cup," commented Tony Noceti, promoter of the Stockton Dirt Track. "It should be a great show, and the weather should be just fine." The NARC 410 Sprint Series began visiting the Stockton Dirt Track in 2013. Thirteen drivers have tamed the field in the previous twenty-three visits, with Fresno's Dominic Scelzi having the most success with three wins. Eight drivers have amassed two victories, while only four are one-time winners. "We are extremely grateful that mother nature has finally given us the opportunity to go Sprint Car racing," said NARC 410 Sprint Series General Manager Jim Allen, making reference to the originally scheduled March 18th show in Chico that was rained out. "Teams are anxious to go racing again and the Stockton Dirt Track is an extremely fast venue ready to make that happen." Also joining the program will be the Sprint Car Challenge Tour, Joe Hunt Magnetos Wingless Sprint Series, and the Legends of the Kearney Bowl. Who to Watch Two-time defending NARC 410 Sprint Series champion Dominic Scelzi will hope to win the Asparagus Cup for the first time in his illustrious career. The Fresno phenom was second in the event last year. However, he won in the series debut at the track on August 3rd, 2013, and a triumph on June 13th, 2015, while his most recent trip to victory lane was on August 28th, 2021. Corey Day will be one to watch when the NARC 410 Series rolls into town. The Clovis teenager won the November date in 2021 at SDT and was among his six wins with the tour in the last few seasons. Day has two career series top ten performances in three starts at the "Asparagus Capital of America". Aromas' Justin Sanders already has victories to his credit this offseason. Justin managed to best the fields at Brisbane, Queensland's Archerfield Speedway, and Eastern Creek Speedway in New South Wales over in Australia. He has also won to 360 sprint car races already this year. Two of his thirteen total tour triumphs have come at Stockton, achieved in 2020 and last November. His eight starts at the track had resulted in four top ten finishes, including last year when he was sixth at the Asparagus Cup on April 2nd and won the Tribute To Gary Patterson, which marked his third top five. In addition, Sanders achieved touring victories with NARC at the Stockton Dirt Track and Watsonville's Ocean Speedway last season. Shane Golobic is another driver returning to "California's Sunrise Seaport". The Fremont flyer has two wins, eight top fives, and fourteen top tens in sixteen starts at the facility. Last year Golobic never finished outside the top five when the checkered flag dropped and included a runner-up result on July 23rd. In 2022, Shane claimed his fourteenth career NARC 410 Sprint Series win when he beat the competition at The Dirt Track at Kern County Raceway Park in Bakersfield last October. Third-place in series points last year, Bud Kaeding has won twice at Stockton. Representing Campbell, Kaeding has started twenty-one events at the 3/8-mile oval and has been among the top ten on sixteen occasions, including wins in 2016 and 2019. Also, since 2001, the 2017 series champion has taken the green flag in 255 NARC 410 Sprint Series events, posted 202 top tens and 121 top fives, and amassed twenty wins. He was third in the main event last year on the July 23rd visit. Also in attendance will be last season's rookie of the year Max Mittry of Redding, Oakley teenager Dylan Bloomfield, Billy Aton of Benicia, Sebastopol's Joel Myers Jr., and many more! Fan & Competitor Info The Stockton Dirt Track, is located at the San Joaquin Fairgrounds at 1658 S Airport Way in Stockton, California. For ticket information, log on to https://www.eventbrite.com/e/asparagus-cup-narc-410-scct-360-sprint-cars-and-more-tickets-570895683357 for online purchases. Tickets are priced at $30.00 for Adults and $25.00 for Children (5-12) and Seniors (65+). Also, be sure to visit the track website www.stocktondirttrack.com. Front Gates open at 1:00 pm, with Time Trials at 4:30 pm. Opening Ceremonies are planned to kick off around 5:00, followed by Racing at 5:30. The NARC 410 Sprint Series, presented by Napa Auto Parts is the leading 410 Sprint Car tour west of the Rocky Mountains. Since 1960, they have enthralled countless thousands of fans from tracks up and down the Pacific Coast. For more information, visit their website at www.narc410.com or social media pages. The Asparagus Cup can be viewed live on Floracing.com, along with every NARC 410 Sprint Car Series race. The NARC 410 Sprint Car Racing Series is also sponsored by Hoosier Racing Tires, Floracing.com, and NAPA Auto Parts. Associate and product award sponsors include Automotive Racing Products (ARP), Beacon Wealth Strategies-Raymond James Financial, Brown & Miller Racing Solutions, Bullet Impressions, Diversified Machine Inc., Johnstone Supply, Kaeding Performance Center, Kimo's Tropical Car Wash, KSE Racing Enterprises, LifelineUSA LLC, Starr Property Management, Sunnyvalley Bacon, System 1 Ignition, Ultra Lite Brakes, Williams Roofing, Wilwood Disc Brakes, and Winters Performance Products. SOCIAL MEDIA INFORMATION Website: www.NARC410.com Facebook: NARCKingoftheWest Facebook (History page): NARCSprintCarHistory Twitter: NARC410 Instagram: NARC410 YouTube: NARC410 TikTok: NARC410 Live Stream PPV: Floracing.com UPCOMING EVENTS: April 8 - Kings Speedway (Hanford) - $10,000 to win Anthony Simone Classic + non-wing feature April 14-15 - Tulare Thunderbowl Raceway - $18,300 to win Dennis Roth Classic April 29 - Antioch Speedway - The Contra Costa County Clash Former NARC 410 Sprint Series Winners at Stockton Dirt Track Dominic Scelzi-3 Bud Kaeding-2 Cory Eliason D.J. Netto Jonathan Allard Justin Sanders Rico Abreu Shane Golobic Tim Kaeding Colby Copeland-1 Corey Day Sean Watts Tyler Walker NARC 410 Sprint Series Wins By Date At The Stockton Dirt Track 2013- Dominic Scelzi on August 3rd, Rico Abreu on November 2nd 2014- Jonathan Allard on August 2nd, Shane Golobic on November 2nd 2015- Dominic Scelzi on June 13th, Tyler Walker on August 1st, Jonathan Allard on November 7th 2016- Bud Kaeding on June 18th, Cory Eliason on July 10th, Tim Kaeding on November 5th 2017- Cory Eliason on November 11th 2018- Rico Abreu on November 3rd 2019- Sean Watts on June 22nd, Bud Kaeding on August 23rd, Tim Kaeding on August 24th, Shane Golobic on November 2nd 2020- Justin Sanders on November 7th 2021- D.J. Netto on March 20th, Dominic Scelzi on August 28th, Corey Day on November 6th 2022- Colby Copeland on April 2nd, D.J. Netto on July 23rd, Justin Sanders on November 5th ...
dirt track racing

advertisement

advertisement
WSS - Wingless Sprint Series

Dirt Track Racing Videos
dirt track racing

advertisement

advertisement
WSS - Wingless Sprint Series

Dirt Tracks
dirt track racing

advertisement

advertisement