URC - United Racing Club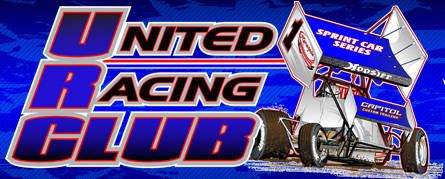 The United Racing Club is a traveling 360 sprint car organization run by racers for racers. The Club's concept was started in 1947 and was very successful for over 50 years. Now, the Club makes its return to the racing world in 2015 and the idea is that the group will be governed by its racers.

The United Racing Club, "it's your club, it's racing the way you want it". That's not just a tag line in a logo. That's a concept that we all believe in and that's why the United Racing Club will be around for another 50 years. See ya at the races!
Contacts
Schedule
News
Dirt Tracks
dirt track racing

advertisement

advertisement
dirt track racing

advertisement

advertisement
URC - United Racing Club

Dirt Track Racing Schedule

Schedules are known to change without warning, double check with race track before heading out.

Sat, Jun 3

Mon, Jul 3

Fri, Jul 14
Clinton County Speedway

Race Track

Mill Hall, Pennsylvania, USA - URC Northern Tour 410/360 Sprint Car Open (NO POINTS)
Sat, Jul 15
Fri, Jul 21
Sun, Jul 23
Selinsgrove Speedway

Race Track

Selinsgrove, Pennsylvania, USA - Joe Whitcomb Memorial for 358/360 Sprint Cars
Sat, Aug 26
Fri, Sep 8
Sun, Sep 17
Fri, Oct 27
Sat, Oct 28
Sun, Oct 29
dirt track racing

advertisement

advertisement
URC - United Racing Club

Dirt Track Racing News
dirt track racing

advertisement

advertisement
URC - United Racing Club

Dirt Tracks
dirt track racing

advertisement

advertisement