USMTS - United States Modified Touring Series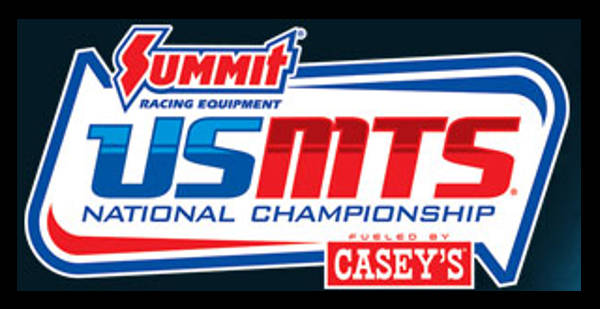 The United States Modified Touring Series (USMTS) is the fastest growing and most popular open-wheel dirt Modified touring series in the world.

Attracting some of the most talented and professional drivers in North America, the fan friendly format and exciting show creates an enthusiastic and loyal fan base, and the USMTS routinely competes in front of capacity crowds.

With no less than 20,000 men and women competing nationwide on any given weekend, the Modified is by far the most popular and most widely-used type of race car circling America's dirt tracks today.

And when it comes to a touring series that features the Best of the Best in dirt Modified racing, the USMTS has no equal.
Contacts
Schedule
News
Videos
Dirt Tracks
dirt track racing

advertisement

advertisement
dirt track racing

advertisement

advertisement
USMTS - United States Modified Touring Series

Dirt Track Racing Schedule

Schedules are known to change without warning, double check with race track before heading out.

Thu, Jun 15

Fri, Jun 16

Sat, Jun 17

Thu, Jul 13

Fri, Jul 14

Sat, Jul 15

Thu, Jul 20

Fri, Jul 21

Sat, Jul 22

Thu, Aug 3

Fri, Aug 4
Lakeside Speedway

Race Track

Kansas City, Kansas, USA - 7th Annual USMTS Grant Junghans Memorial presented by Shop Quik
Sat, Aug 5
Lucas Oil Speedway

Race Track

Wheatland, Missouri, USA - 14th Annual USMTS Show-Me Shootout
Wed, Aug 16
Thu, Aug 17
Fri, Aug 18
Sat, Aug 19
Thu, Sep 21
Deer Creek Speedway

Race Track

Spring Valley, Minnesota, USA - 25th Annual USMTS Featherlite Fall Jamboree
Fri, Sep 22
Deer Creek Speedway

Race Track

Spring Valley, Minnesota, USA - 25th Annual USMTS Featherlite Fall Jamboree
Sat, Sep 23
Deer Creek Speedway

Race Track

Spring Valley, Minnesota, USA - 25th Annual USMTS Featherlite Fall Jamboree
Thu, Oct 12
Fri, Oct 13
Sat, Oct 14
Thu, Nov 9
Fri, Nov 10
Sat, Nov 11
dirt track racing

advertisement

advertisement
USMTS - United States Modified Touring Series

Dirt Track Racing News
dirt track racing

advertisement

advertisement
USMTS - United States Modified Touring Series

Dirt Track Racing Videos
dirt track racing

advertisement

advertisement
USMTS - United States Modified Touring Series

Dirt Tracks
dirt track racing

advertisement

advertisement