Skagit Speedway
Race Track

in Burlington, Washington, USA
Skagit Speedway Dirt Track Logo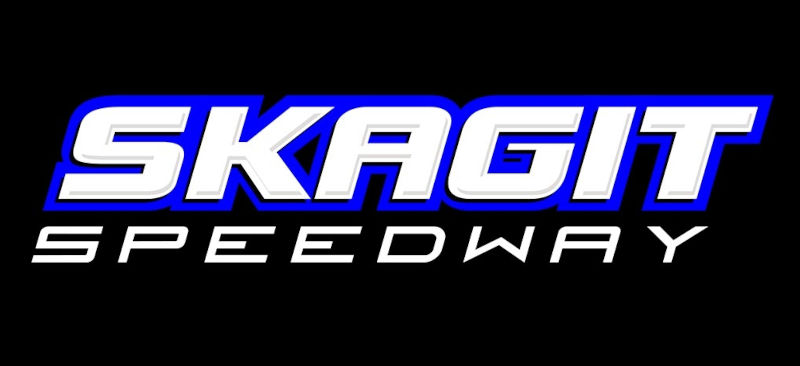 Skagit Speedway races 410 Sprint Cars, 360 Sprint Cars, Sportsman Sprint Cars, Hornets, Modifieds, and NW Focus Midgets.
Location
Contacts
Schedule
News
Videos
Nearby Dirt Tracks
Dirt Track Organizations
dirt track racing

advertisement

advertisement
Skagit Speedway

Dirt Track Location
4796 Old Highway 99 North




Burlington

,

Washington

,

98233

USA

lat:

48.576337

, lng:

-122.332753

Surface: 3/10 mile dirt oval
dirt track racing

advertisement

advertisement
Skagit Speedway

Dirt Track Contacts
dirt track racing

advertisement

advertisement
Skagit Speedway

Dirt Track Racing Schedule

We currently have no race dirt track racing schedule for Skagit Speedway. Please check back later.
dirt track racing

advertisement

advertisement
Skagit Speedway

Dirt Track News
THE STOCKTON DIRT TRACK HOSTS THE NARC TRIPLE CROWN SEASON FINALE ON SATURDAY

(10/30/23 - Ben Deatherage) Stockton, CA ... This Saturday, November 4th, will be the final curtain call for the NARC 410 Sprint Car Series as NAPA Auto Parts will present the Tribute To Gary Patterson at the Stockton Dirt Track. This is the last time you can see, hear, and feel these 900+ horsepower open wheel racing machines in 2023, that will ultimately crown this year's King of the West championship team. "We are really looking forward to closing out the 2023 sprint car season for the NARC, SCCT, and Hunt Series at Stockton," stated Stockton Dirt Track operator Tony Noceti. "It's not very often that you get a Triple Crown event like this so open wheel racing fans should be excited." The Tribute To Gary Patterson is one of the cornerstone traditions of the NARC 410 Sprint Series, and 2023 will be the 40th year the event has been held. Gary Patterson was one of the original "true Outlaws" touring across the United States and Australia. Patterson won the Gold Cup at West Capital Speedway and the Turkey Night Grand Prix at Ascot, both in 1977, and Skagit Speedway's storied Super Dirt Cup in 1973. He lost his life while racing at Calistoga Speedway on Memorial Day weekend of 1983. Since 1984, there has been a Tribute To GP, which began at Calistoga until 2007. Silver Dollar Speedway had the honor of having the race from 2008 to 2012. The Stockton Dirt Track has been the home of the event since 2013 and, from 2017 to the present, has been the championship event for the NARC 410 Sprint Series. Steve Kent and Brent Kaeding have the most wins in the event, with four each. "Our teams have poured their heart and soul into this racing campaign, and we put a big bow on it on Saturday at the Tribute to GP," commented NARC General Manager Jim Allen. "It's a perfect ending to a successful campaign that had us traveling up and down the West Coast." Companion divisions for the evening include the Sprint Car Challenge Tour and Hunt Magnetos Wingless Series. Both will also be crowning their series champions as well. The weather promises to be perfect for this event. Who to Watch Corey Day hopes to close out his remarkable 2023 campaign and win his first career NARC 410 Sprint Car Series. The Clovis teenager won the Tribute To GP in 2021 and is looking to break Tyler Walker's modern NARC record of nine wins in the same season. Day achieved his ninth tour win last weekend at The Dirt Track at Kern County Raceway Park. Defending Tribute To GP winner Justin Sanders dazzled everyone last year by winning the 410 and 360 features. The Aromas racer also managed to achieve success in 2020 when he would score the victory during the limited race season due to the COVID-19 pandemic. Two-time defending NARC champion Dominic Scelzi has never won the 410 portion of this historical event. Scelzi has a ten-point margin over Roseville's Justyn Cox for third in the standings table. Speaking of Cox, he has had a solid season with the NARC 410 Sprints and is hoping to cash in his second win with the series in 2023. He is also in a tight point battle with Bud Kaeding for fourth, as only seven markers separate the two. 2017 NARC champion Bud Kaeding has been awfully close to a breakthrough win. Not only would the Campbell chauffeur love to end the season in victory lane, but he has a potential opportunity to climb as high as third in points if the stars align just right. Shane Golobic is a driver who has had a lot of success in 2023 and hopes to end the NARC schedule with his second win of the season. From Fremont, Golobic won the Tribute to GP in 2014 and 2019. Other full-time NARC regulars to be on hand will be the teenager from Oakley, Dylan Bloomfield, Billy Aton of Benicia, and Nick Parker from Chico. Last week's runner-up Buddy Kofoid from Penngrove, and Oklahoma's Ryan Timms are some notables to be on the roster. Other California competitors expected to attend are Clovis teenager Dominic Gorden, Templeton driver Kaleb Montgomery, Lemoore hot shoe Cole Macedo, and Hanford pilots D.J. Netto and Gauge Garcia. Fan & Competitor Info There will be a NARC champions autograph session taking place in front of the grandstands between 3:00 p.m. and 5:00 p.m. The Stockton Dirt Track is located at the San Joaquin Fairgrounds at 1658 S Airport Way in Stockton, California. For ticket information, log on to https://www.eventbrite.com/e/nov-4th-triple-crown-championship-finales-at-the-stockton-dirt-track-tickets-733680186187?fbclid=IwAR2-4oVijdVoXAX0896_qwJ_PpD-zhJruv0n3wAexPySAxo_rD-7RSmUbKk for online purchases. Tickets are priced at $30.00 for General Admission (5+), while fans 4 or younger are FREE. Pit Gates will open at 1:00, Front Gates at 3:00, Drivers Meeting at 3:00 p.m. and Opening Ceremonies will kick off around 5:00, followed by racing. Additional information can be found at www.stocktondirttrack.com. The NARC racing format includes qualifying, three eight-lap heat races, an exciting six-lap trophy dash, a 12-lap last chance race, and a 30-lap NAPA Auto Parts-sponsored main event. The NARC 410 Sprint Series is the leading 410 Sprint Car tour west of the Rocky Mountains. Since 1960, they have enthralled countless thousands of fans from tracks up and down the Pacific Coast. For more information, visit their website at www.narc410.com or social media pages. The event at Tribute To Gary Patterson at the Stockton Dirt Track can be viewed live on Floracing.com, along with every NARC 410 Sprint Car Series race. The NARC 410 Sprint Car Racing Series is also sponsored by Hoosier Racing Tires, Floracing.com, and NAPA Auto Parts. Associate and product award sponsors include Automotive Racing Products (ARP), Beacon Wealth Strategies-Raymond James Financial, Brown & Miller Racing Solutions, Bullet Impressions, D & D Roofing, Diversified Machine Inc., Johnstone Supply, Kaeding Performance Center, Kimo's Tropical Car Wash, KSE Racing Enterprises, Lifeline LLC, Maxim Racing Products, Mettec Titanium, Pyrotect, Safecraft Safety Equipment, Saldana Racing Products, Schoenfeld Headers, Scelzi Enterprises, SCI Racing Products, Starr Property Management, Sunnyvalley Bacon, System 1 Ignition, Ultra Lite Brakes, Williams Roofing, Wilwood Disc Brakes, and Winters Performance Products. NARC 410 SPRINT CAR SERIES CHAMPIONSHIP POINT STANDINGS (AFTER 19 EVENTS IN 20-RACE SERIES - 10/30/23) Corey Day, Clovis - 2504 Justin Sanders, Aromas - 2467 Dominic Scelzi, Fresno - 2443 Justyn Cox, Roseville - 2433 Bud Kaeding, Campbell - 2426 Dylan Bloomfield, Oakley - 2363 Chase Johnson, Penngrove - 2304 Billy Aton, Benicia - 2287 Nick Parker, Tucson, AZ (R) - 2265 Cole Macedo, Hanford - 1624 DJ Netto, Hanford - 1581 Shane Golobic, Fremont - 1504 Tanner Holmes, Central Point, OR - 1483 Joel Myers Jr., Sebastopol - 1465 Kaleb Montgomery, Templeton (R) - 1279 Burt Foland Jr., San Jose (R) -1220 Colby Copeland, Roseville - 1207 Joey Ancona, Concord (R) - 1153 Ryan Bernal, Roseville - 887 Karl Hoffmans, Australia - 816

NINE IS FINE FOR COREY DAY WITH NARC SPRINT CAR WIN AT KCRP

(10/28/23 - By Ben Deatherage) Bakersfield, California ... Corey Day made a little bit of history at The Dirt Track at Kern County Raceway Park by winning his ninth NARC 410 Sprint Car Series, presented by NAPA Auto Parts, of 2023 and solidifying his championship ambitions in the Jason Meyers Racing/Meyers Constructors/Four C's Construction #14 Maxim. The victory ties Tyler Walker's modern day mark (post 2000) of nine wins in his 2009 championship campaign. Day rocketed to the race lead on the third lap to collect his first career KCRP triumph and his 15th career NARC, putting him tenth on that illustrious all-time win list. "We were really good tonight; I got to give hats off to Shane (Bowers, crew chief) and my whole crew," said Day after winning his first NARC show since June 23rd at Skagit Speedway's Dirt Cup Friday night prelim. "I think we ran second here last year to Shane (Golobic). We've been so close and had been fast every time we came here, so it's cool to put a whole night together." Cole Macedo started the 30-lap feature as the trailblazer in the Tarlton & Son Frame To Finish/Complete Parts & Equipment Solutions #21T Maxim. Day managed to keep an even stride with Macedo and began to challenge as the green flag run developed. On the third circuit, Day successfully obtained the top-place position to become the new race leader the following lap past the flag stand. Once out front, Day took off from the rest of the pack, but had to deal with slower traffic after completing the first ten circuits. The back end of the field created some critical thinking for making overtakes for the leader. At one point, the Toyota Racing Development/Roth Enterprises #83JR Maxim, piloted by Buddy Kofoid, started to give chase. But, a lap 21 caution period gave the leader an open track and clean air that allowed Day to stay in front the rest of the way. Kofoid settled for second, while Chase Johnson charged hard from ninth in his Toyota of Marin, Walnut Creek, and Sunnyvale/Price Family Dealerships #24 Maxim to third. Macedo wound up fourth, while the Kaeding Performance/Alviso Rock #69 Maxim, driven by Bud Kaeding, rounding out the top five. "I didn't need that yellow," stated Kofoid. "I felt really good in dirty air, and when we got that yellow, it changed the track, so having everyone run wherever made my car really good." "I wish we could have started to the front, but ninth to third is great, and for us to be on the podium is great to close out the season," commented Johnson. "It's been a great season, and it's great coming to Kern and see all these great fans." Teenagers Dylan Bloomfield and Dominic Gorden were sixth and seventh. Kaleb Montgomery beat out Justin Sanders for eighth. Ryan Bernal completed the top ten. Sanders set a quick time in ARP Qualifying, while heat winners were Ryan Timms, Kofoid, and Macedo. Macedo got the job done in the Sunnyvalley Bacon Trophy Dash. NAPA AUTO PART A-FEATURE (30 Laps): 1. 14-Corey Day [2]; 2. 83JR-Buddy Kofoid [4]; 3. 24-Chase Johnson [9]; 4. 21T-Cole Macedo [1]; 5. 69-Bud Kaeding [6]; 6. 83V-Dylan Bloomfield [8]; 7. 10X-Dominic Gorden [7]; 8. 3-Kaleb Montgomery [11]; 9. 2X-Justin Sanders [5]; 10. 22-Ryan Bernal [10]; 11. 88A-Joey Ancona [12]; 12. 42X-Justyn Cox [14]; 13. 41-Dominic Scelzi [18]; 14. 26-Billy Aton [17]; 15. 2K-Gauge Garcia [16]; 16. 10-Mauro Simone [19]; 17. 5T-Ryan Timms [3];18. 17W-Shane Golobic [13]; 19. 115-Nick Parker [15]; 20. 09S-Geoffrey Strole [20] METTEC TITANIUM LAP LEADERS: Cole Macedo 1-2; Corey Day 3-30 WILLIAMS ROOFING HARD CHARGER: Chase Johnson +6 ARP QUALIFYING QUICK TIME: Justin Sanders, 12.000 (20 Cars) BROWN AND MILLER RACING SOLUTIONS HEAT ONE (8 Laps): 1. 5T-Ryan Timms [1]; 2. 69-Bud Kaeding [2]; 3. 22-Ryan Bernal [5]; 4. 3-Kaleb Montgomery [3]; 5. 2X-Justin Sanders [4]; 6. 2K-Gauge Garcia [6]; 7. 10-Mauro Simone [7] KIMO'S TROPICAL CAR WASH HEAT TWO (8 Laps): 1. 83JR-Buddy Kofoid [4]; 2. 10X-Dominic Gorden [2]; 3. 83V-Dylan Bloomfield [1]; 4. 88A-Joey Ancona [3]; 5. 42X-Justyn Cox [5]; 6. 26-Billy Aton [6]; 7. 09S-Geoffrey Strole [7] BEACON WEALTH STRATEGIES & RAYMOND JAMES FINANCIAL HEAT THREE (8 Laps): 1. 21T-Cole Macedo [2]; 2. 14-Corey Day [4]; 3. 24-Chase Johnson [1]; 4. 17W-Shane Golobic [3]; 115-Nick Parker [5]; 6. 41-Dominic Scelzi [6] SUNNYVALLEY "POWERED BY BACON" TROPHY DASH (6 Laps): 1. 21T-Cole Macedo; 2. 14-Corey Day; 3. 5T-Ryan Timms; 4. 83JR-Buddy Kofoid; 5. 2X-Justin Sanders ...
dirt track racing

advertisement

advertisement
Skagit Speedway

Dirt Track Videos
dirt track racing

advertisement

advertisement
Skagit Speedway

Nearby Dirt Tracks
Distance information is direct (as the crow flies) - driving distance will differ due to road routes and things like lakes or mountains.
dirt track racing

advertisement

advertisement
Skagit Speedway

Dirt Track Racing Organizations
dirt track racing

advertisement

advertisement